Some say, when you forgot your Windows password, format will be the only option. But today I'll show and teach you how to reset back (more like blank-ed it) your Windows password without the need to format your computer.
Presenting NT Password & Registry Editor, a freeware software that you able to get it at: http://pogostick.net/~pnh/ntpasswd/
More Steps to Reset Your Password after the jump
Do visit the website and download the bootable CD image. After burn it to the CD, insert it to your CD-ROM and make sure the BIOS is set to Boot to CD first. You may follow the steps as below to reset the password:
1) Just press Enter when it is asking for boot option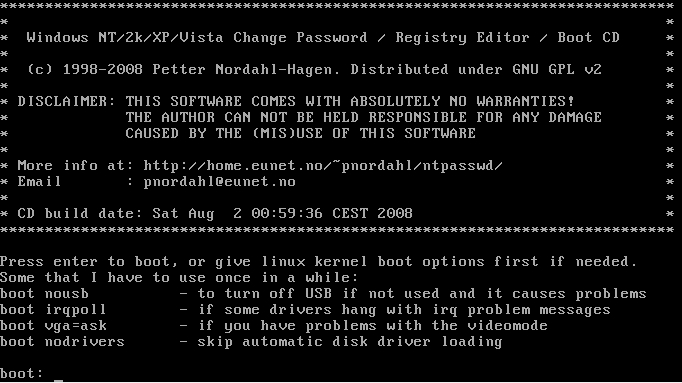 2) The next screen will show the available windows boot inside your computer. By default 1 is chosen. You may press Enter to proceed.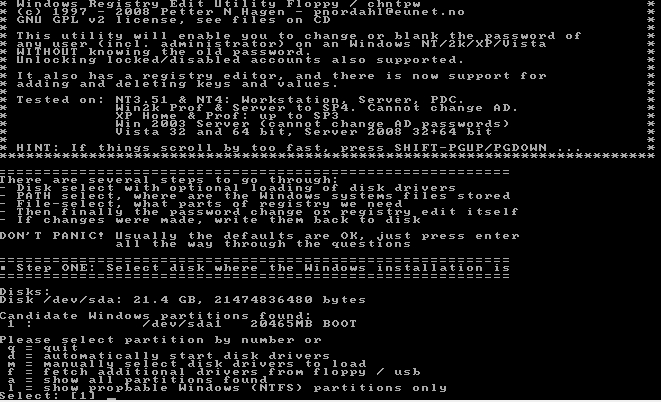 3) It will ask where is the location of the registry. It is already loaded to C:\Windows\system32\config\ by default, so just press Enter again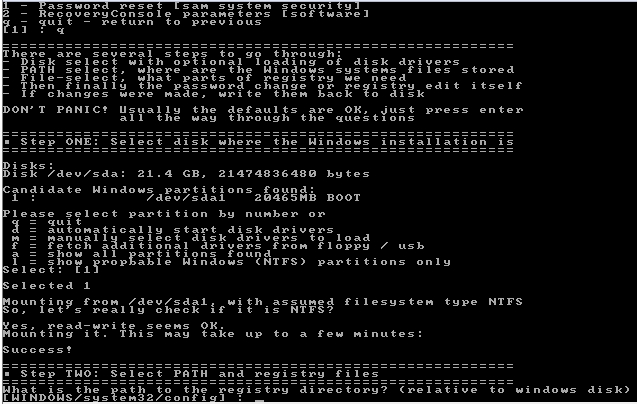 4) On the next screen, choose 1 to reset your password. By default 1 already been chosen, so you may press Enter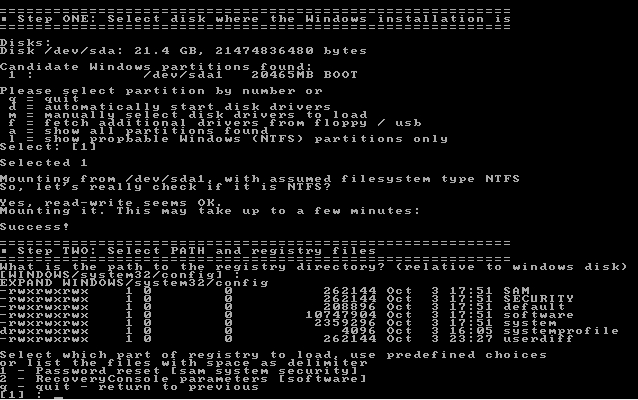 5) Next, just follow the default option which is 1 and press enter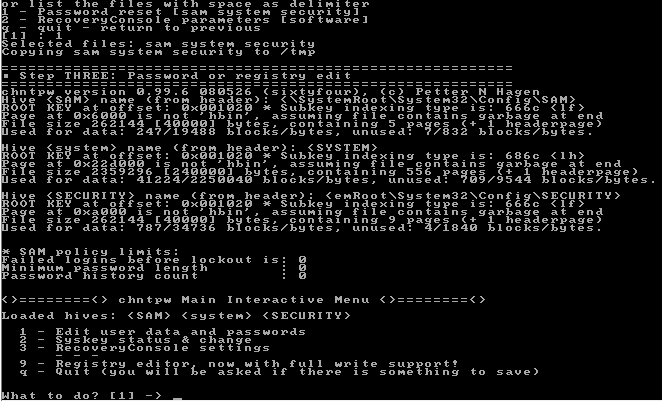 6) Here it will list out all available users inside your Windows. You need to type which username you want to reset the password. It is Case-sensitive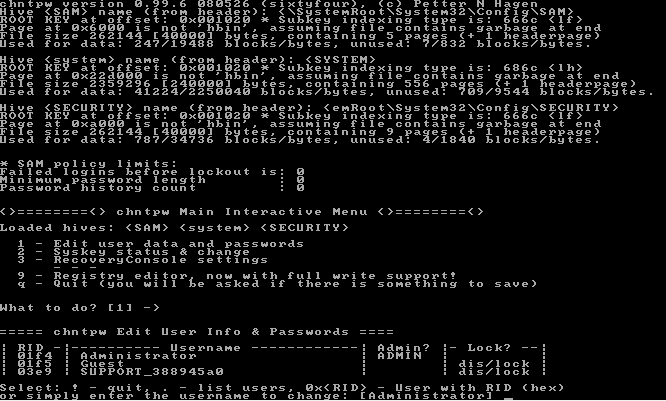 7) On this screen, select 1 and press Enter to reset the account's password.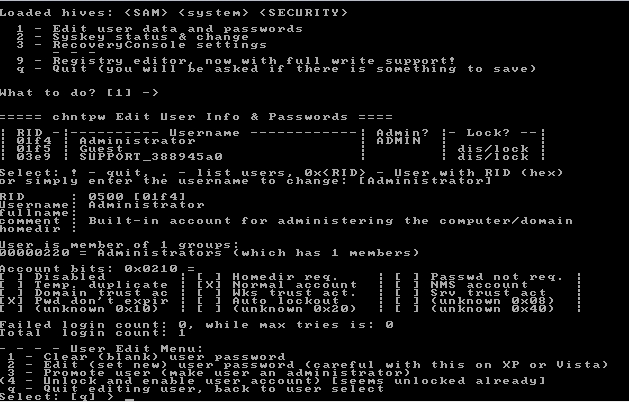 8) Your password now has been reset to "blank"
9) You may press ! to quit edit the user.
10) Later on press q to quit and save the new config.
11) Press n to completely quit the system
12) Type Reboot and now you may login to your Windows with a blank password
Happy Tryin 😉